To promote the arts at Georgia Tech, we will be featuring different student artists on our Facebook page as well as this page. If you would like to be one of our featured artists, please email eratojournal@gmail.com.
---
Priscilla Pun – February 20, 2017
This week's artist, Priscilla Pun, graduated from GA Tech last fall majoring in Computational Media. Please check out some of her sample artwork!
Kawaii Me
"I'm mostly a self-taught artist who dabbles in digital painting (usually in Adobe Photoshop). I rely a lot on technology, such as photo references, 3D models, brush tools, and tilt & pressure sensitive brushes. Before college, I worked a lot in watercolor and marker, especially in high school studio classes. Some of the things I studied in high school inspired some of the bright and sensitive colors that I use in my work that aren't as apparent in reality. In practice, traditional and digital painting aren't too different, but you definitely can't mix or add color the way you can in real life."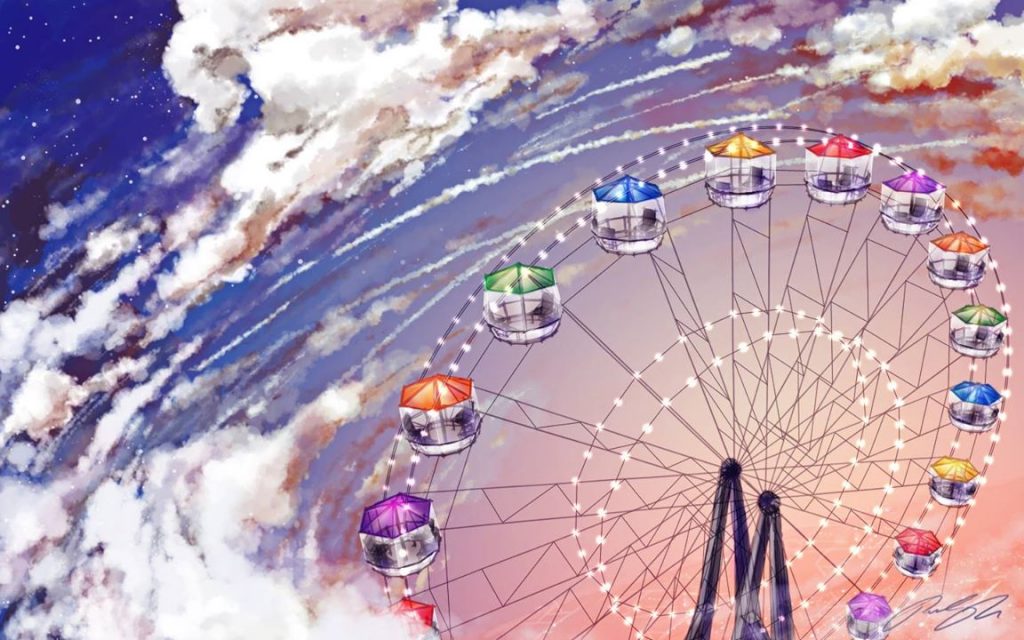 Ferris Wheel
"Some classical artists whose work I really love are Toulouse-Lautrec, Frida Kahlo, and Andy Warhol. A lot of online artists have inspired (and maybe taught) the way I paint digitally. Artists such as Yuumei and Aquasixio have developed digital techniques that have quickened their process and make their work equally detailed and beautiful as before. Perhaps this is one of the inspirations I have for incorporating new digital media into my work (because everyone at Georgia Tech is busy) and also to improve my speed."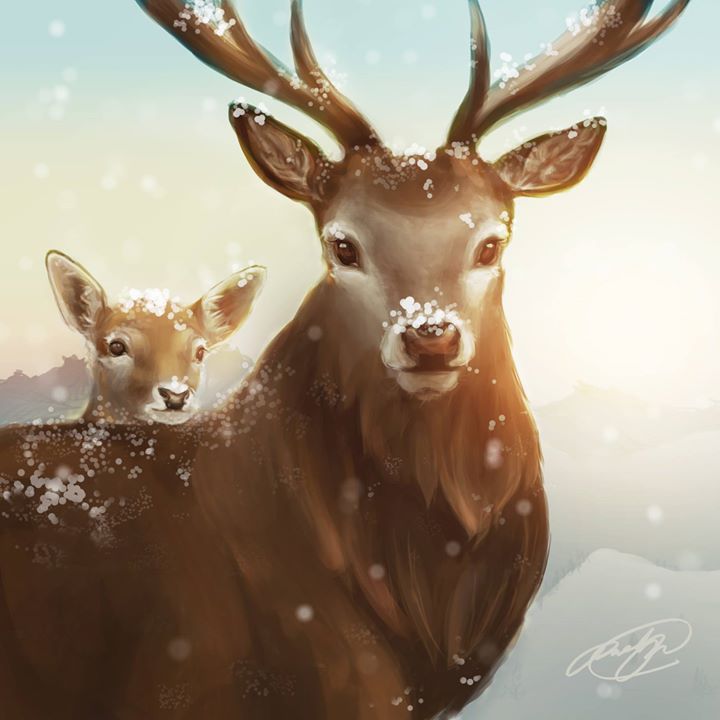 Deer